Spoleto Festival USA, one of America's major performing arts festivals is full of 17-days worth of events showcasing both established and emerging artists in more than 150 performances.

Founded in 1977 as an American iteration of the Festival of Two Worlds in Spoleto, Italy, the three-week long celebration doesn't cater to one genre of music. Instead, you can find performances as varied as opera to bluegrass and jazz all held in Charleston's historic, charming downtown.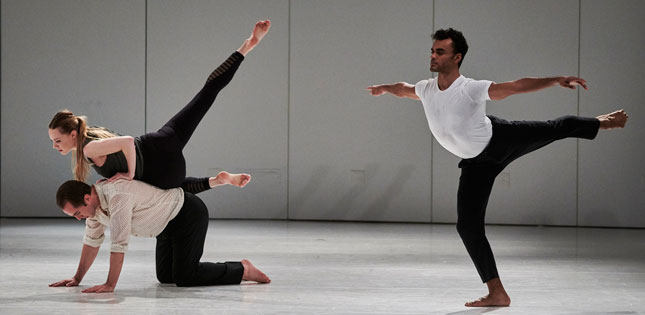 Why Charleston?

When Italian organizers planned an American festival, they searched for a city that would offer the charm of Spoleto, Italy, and also its wealth of theaters, churches, and other performance spaces and so Charleston it was.

The Holy City's abundance of churches, theaters, and early dedication to the performing arts made it the perfect setting for the festival. In addition, the city's vibrant community and small-town atmosphere were similar to the small Italian town, which further cemented the founder's decision to make Charleston the home of the festival.

The Mission of the Spoleto Festival

Since its beginning in 1977, the Spoleto Festival has been committed to showcasing only the absolute premier artistic performances and specifically supporting young artists, helping them foster their passion for the arts in all forms. It also brings a significant impact on Charleston's economy and regularly invests in both local businesses and the community.

Dedication to Young Artists

Spoleto has supported young artists since its inception and encourages them to pair up with more experienced performers so that they can learn new skills. The festival offers many exciting opportunities for blossoming artists to advance their careers, including auditioning for the seat in the Spoleto Festival Orchestra or the Westminster Choir.

Giving Back to the Local Community

Spoleto's mission also gives back to the city that it has called home for over 40 years. Though the event brings international fame and economic success, the festival also directly invests in the local community.

Spoleto has not only played a key role in preserving historical landmarks, such as the Dock Street Theatre and the Middleton-Pinckney House, but it also continues to educate the local community through programs that help inspire a deeper appreciation for the performing arts. Most notably, their Open Stage Door program distributes complimentary tickets to community-based organizations so that they may be part of the Spoleto experience.

Historical Charleston Theatres, Churches, and Event Spaces

Charleston boasts many elegant theatres and churches that serve as the venues for the 17-day festival. These prominent event spaces not only provide the lowcountry with a place to view world-class performances but, also offer a glimpse into the history of Charleston.

Here is a list of beloved Spoleto venues and some notable performances taking place around town.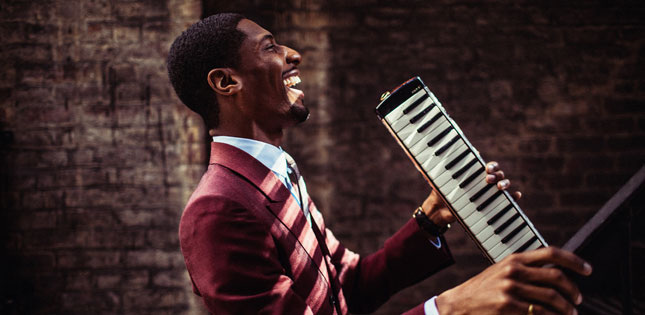 Charleston Gaillard Center

The recently renovated Charleston Gaillard Center will host a plethora of events this year, including Mozart and Mahler and Jazzmeia Horn who The New York Times described her as "the most talked-about jazz vocalist to emerge since Cécile McLorin Salvant," and Jazz Times mused that she is "heir to the legacy of Betty Carter."

The Gaillard Center will also present the Brahms's German Requiem, the Chucho Valdés Quartet, and Celebration: The Art of the Pas de Deux.

Cathedral Church of St. Luke and St. Paul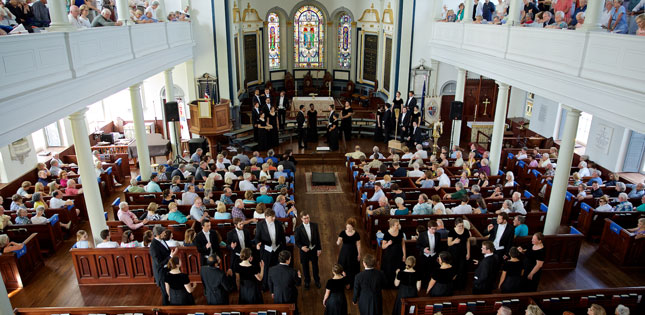 Conducted by Joe Miller, the Westminster Choir performs at the Cathedral Church of St. Luke and St. Paul. This fan favorite is considered one of the most-loved traditions of the festival!

College of Charleston Cistern Yard

Performances at the College of Charleston Cistern Yard this year include Fred Hersch Trio, Jon Batiste, Ricky Skaggs and Kentucky Thunder, and Ranky Tanky.

Piccolo Spoleto:

Focusing primarily on artists of the Southeast region, Piccolo Spoleto is the perfect complement to the international scope of Spoleto Festival USA, its parent festival, and its 700 events in 17 days transforms Charleston into an exhilarating celebration of performing, literary and visual arts.

Piccolo Spoleto's traditional program offerings include visual arts exhibits, classical music, jazz, dance, theatre, poetry readings, children's activities, choral music, ethnic cultural presentations, crafts and film.

Piccolo Spoleto Outdoor Art Exhibition
The 39th annual Piccolo Spoleto Outdoor Art Exhibition presents the work of more than 70 fine art artists in a free open air venue the entire family can enjoy at Marion Square in downtown Charleston. South Carolina's premier artists set up their 'art camp' for 17 days during the Spoleto/Piccolo Spoleto arts festival. Visitors have a unique opportunity to watch daily painting demonstrations and to personally connect with the artists who are on site for the exhibitions duration.
-Where: Marion Square – King, Calhoun and Meeting Streets
-When: May 25 2018 – June 11, 2018 – 10am-5pm Mon-Thurs and 10am-6pm Fri-Sun