Trying to decide on the perfect flooring to give your home that edgy, modern, yet cozy feeling? Tile looks great and always has a modern vibe, but hardwood gives off that rustic and homey feeling. Why not just get the best of both worlds with wood tiles?

Many people aren't familiar with this new and trendy type of flooring, and when they initially hear the term "wood tile" they tend to be a bit perplexed. If you are unfamiliar with wood tiles and are wondering what they even look like or how they could be incorporated into your décor, fear not! We are here to tell you all the benefits of this unique and beautiful tile that will make your home the most modern on the block.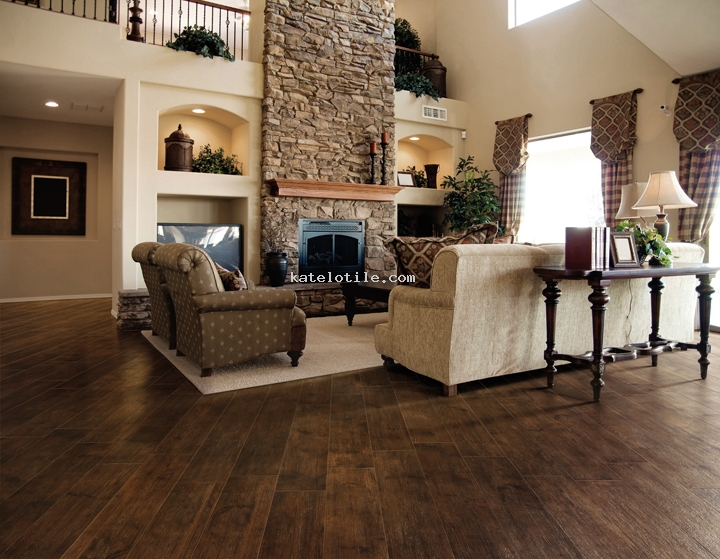 WHAT IS WOOD TILE?
Wood tiles are exactly what they sound like. They are pieces of ceramic tile flooring that have been designed to look identical to wood, and they are essentially the best of both worlds. While you get to have the look of beautiful hard wood floors, you get all the benefits of tile.

These benefits include:
• Easy to clean
• Keeps your home cool
• Avoid scratches, chips or nicks
• Moisture resistant
• More options for size and shape
These wood tiles have the same feel of any other ceramic tiles, but by simply looking at them you would never know that they aren't real wood. Even though wood tiles are just now becoming more heavily integrated into the flooring market, they are quickly on the rise as homeowners across the country are looking to add this new product into their home.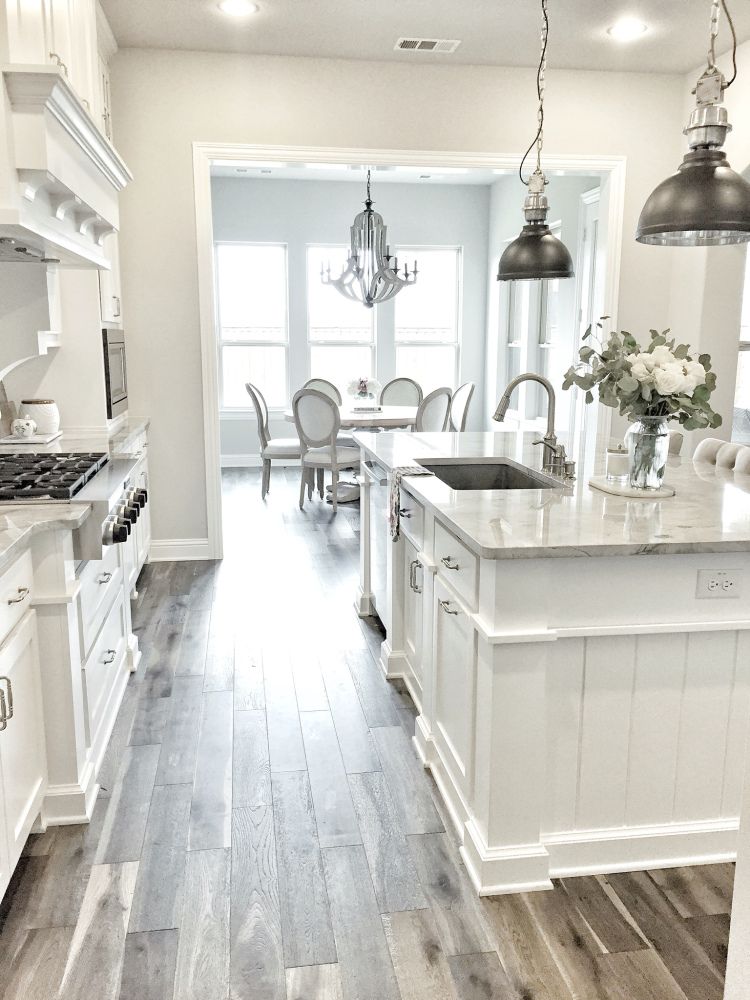 DIFFERENT TYPES OF WOOD TILE
Wood tiles come in just as many shape and size variations as regular ceramic tiles would. They can be as wide or as thin as you want them to be; you have freedom to choose what color you would like and what type of flooring pattern you desire. While most wood floors only give you the option of installing them in the traditional staggered line, wood tiles allow you to incorporate unique design patterns. Some come in pre-made designs such as a piece of tile with a diamond shape blended into it, or you can take square or rectangle pieces and create the pattern yourself. The options of patterns you can create are endless! You can create your own diamond shapes or zig-zags or something even more challenging than that. However, if you choose to go with tiles that have a premade design, you can take some pressure off of yourself and simply lay your square tiles side by side. These tiles with premade designs by Refin Ceramiche come with a unique X pattern and create beautiful artistry in your home. You can also find these tiles at Imperial Wholesale. Whatever you choose to do, one thing with wood tile is for sure: you will never run out of options!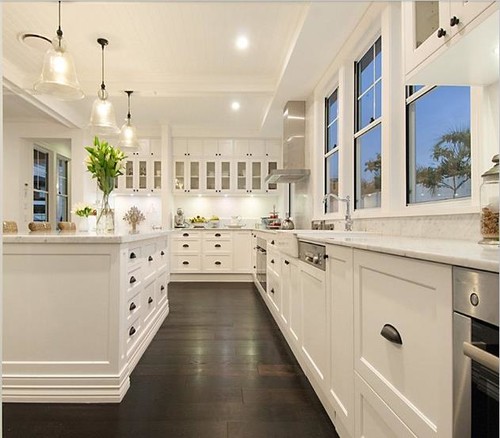 INSTALLATION
Wood tile is installed as easily as ceramic tile! You will have to discuss with you contractor exactly how you would like the tile to be angled and cut, as well as decide the type of grouting you want. Similar to other types of tile, wood tile has the option to come with as little or as much grouting as you see fit for your home. This process is so easy, you can even do it yourself! Once you have made decisions on these items, your wood tile is ready to be installed in your home!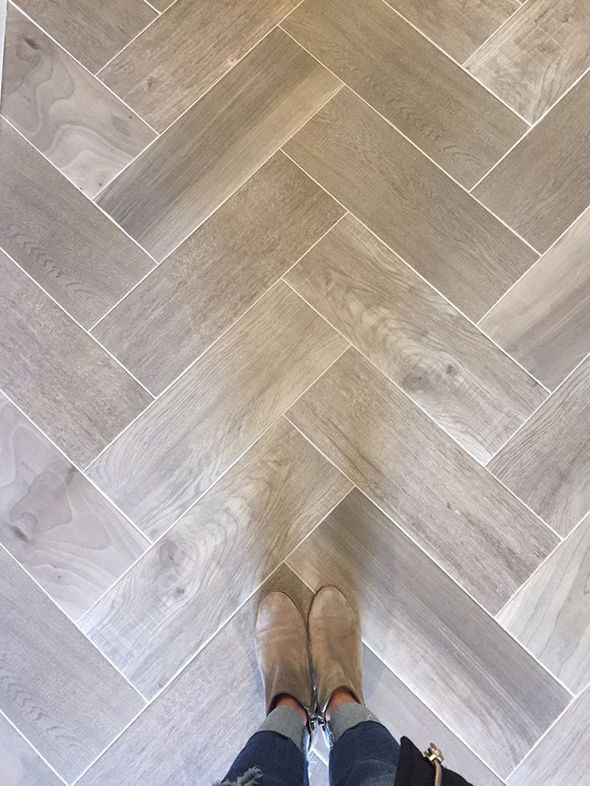 LATEST WOOD TILE TRENDS
There are so many options when it comes to wood tile that it is difficult to narrow down the trends that have come along with it! As mentioned earlier, when you choose to install these, you have total freedom of deciding exactly how you want these to look and how you want them to be laid out.

The top three trends of wood tile flooring include:
1. Mixed wood-look tiles
2. Herringbone patterns
3. Variations in plank size

1. Mixed Wood-Look Tiles: Due to the fact that wood tiles come in nearly any color and shade you can image, this can make for fun design options if you are looking to really add an edge to the design in your home. You can mix and match darker shades of wood, you can combine blonde colors with richer chocolate shades, or you can integrate different shades of neutrals. This type of mix and match option gives you more freedom with flooring than any other option would.
2. Herringbone Patterns: Any person who likes to keep up on the latest fashion trends knows that herringbone patterns have taken both the clothing and home décor industry by storm. It seems like everywhere you go you see clothes or knick-knacks with this classic zig-zag pattern. Most people don't think of incorporating herringbone into their floors, but this specific pattern can add another dimension of sophistication and design to your home. Additionally, if you choose to incorporate this trend into your decor, you take pressure off of yourself to feel the need to add other design elements into a specific area as this herringbone design really captures your eye.
3. Variations in Plank Size: This unique option of designing your floor pattern adds another choice of eye-catching architecture to your home. So many people go with the traditional route of having the same color, size and shape tiles, and they underestimate how beautiful a simple variation can be. By having tiles that vary slightly in size, you are incorporating one more element of sophisticated design that many other people fail to consider.

CHOOSING WOOD TILE FOR YOUR HOME:
Wood tile has added yet another category to the already overwhelming process of choosing the right flooring for a home. However, we hope that by learning more about wood tiles you are excited about the prospect of incorporating this beautiful asset into your decor.