When you're deciding which agent to use, it can be helpful to check references. Here are some comments from some of our clients. You can also check out more reviews from our clients on Zillow and Angie's List
________________________________
Karen and Deb are highly knowledgeable, professional, and enthusiastic. I trust them 100%. They go above and beyond. They sold our last property very fast. I highly recommend Karen and her team, and will never use another realtor. They are absolutely the best!
Dominic Ottaviano & Truc Huynh
________________________________
Karen came highly recommended to be our partner in finding and purchasing our Charleston area home. She and her able assistant Deb Britt fulfilled our every expectation for acquiring our Charleston property and made time to help us sell our Kansas City property as well! Karen's reliability never failed. Her clear communication was not always what we wanted to hear but was invariably in our best interest. When glitches occurred, none of which was due to Karen, her focus quickly and calmly moved to solution. She provided a contractor to assist us before our move in date by postponing a project he was going to do for her! When her schedule prevented timely assistance, her assistant Deb Britt proved equally reliable, capable and friendly. In short, Karen Abrams Real Estate Group consistently demonstrated competence, caring, trustworthiness and expertise.
Dave & Cas Winans
________________________________
Karen assisted us with selling a downtown condo, and made every step of the way go better with her experience and talent. She helped us set the right price, had an open and honest conversation about the one reduction we had to make, handled the offers made with care and due diligence, negotiated hard but fair, and handled all the many many details that arise up through closing. She and her team followed up on every detail, including a finance item requiring attention after closing. Karen is a real pro who knows her market and treats her clients well throughout.
William Walsh
________________________________
Highly recommend Karen Abrams if you're looking to buy or sell a home! She recently helped me sell my condo and was extremely helpful throughout the whole process, making the process as smooth as possible and selling the condo for well-above list price on the day that it was listed! Would definitely work with her again!
John Hohenberger
________________________________
First rate experience with Karen and Deb. Can recommend without any reservations. Consummate professionals. Always available for us. Excellent communicators.
James Klein
_______________________________________
Karen Abrams was a true professional as our realtor, someone I completely trusted throughout our process. Our house was not an easy one to sell, and I always felt that Karen was honest, direct, and on my team (not trying to take the short-cut, or having her own motivations). She was clearly doing her best on my behalf, at every decision-making point through our sales process. I cannot say enough good things about working with Karen – I have sold 4 properties during my life, and this was BY FAR the very best experience. Please have no hesitation of working with Karen, you won't be disappointed!
Steven Chao
_______________________________________
Karen and her team were a dream to work with on the sale of our home. She is kind, knowledgeable, to the point, and brutally honest. Her suggestions on staging and positioning our home correctly were invaluable and a major factor in the home going under contract within 3 days of listing and closing without complications. Most importantly though, on numerous occasions throughout the process, she proved time and time again that she had our best interests at heart.
Tracy & Samuel Chastain
_______________________________________
Karen really knows her stuff. She helped me clear out my home and made it look good. Once she listed our home, we received 7 offers that same day and closed that evening and got over the listing price! I highly recommend Karen if you are looking to buy or sell a home. She's as professional as it gets.

Susan Hartry
________________________________________

As first-time home buyers and recent transplants to the Lowcountry, we knew we wanted an experience realtor to help us navigate the process. We couldn't have asked for a better partner in Karen! She's very perceptive and was able to pick up on our reactions to various homes to help us understand what were the most important factors we were looking for. When we decided to go with a new construction she worked with us through the whole process, giving us insight into what upgrades/features mattered the most and which ones could be done at a later time with less cost. If we ever need to move again I know who I'll be calling 🙂
Hosain Aghamoosa & Stephanie Fountain
________________________________________

I have been using Karen Abram's services for over four years now. She has been a wonderful realtor to work with. Very professional and knowledgeable in every aspect of the process. Karen and Deb are always there to assist and take time with any questions or concerns you may have. I've found not only my realtor but also a good friend.
Dina Wood
________________________________________

Karen Abrams, of Keller Williams Real Estate in Charleston, SC., is a superb real-estate agent. She understands the market value of homes at almost any price level, and she knows how to present a house and its surrounding property for maximum appeal to buyers. She is informed, honest, and utterly reliable. I have worked with Karen several times when buying and selling properties for myself and my family. Karen has a highly developed understanding of the local housing market, and she is able to promote the sale of homes in a wide range of prices and neighborhoods. She is both patient and persistent in preparing a property for sale, and the sale is usually accomplished soon after it is listed. I recommend Karen Abrams – highly and without reservation – as a first-class real-estate agent! Jo Anne V. Simson, PhD
Jo Anne V. Simson, Ph.D.
________________________________________

Karen was very patient and professional with us. She provided much information about different neighborhoods and was always happy to answer questions. She is a good listener and helped us find what we were looking for. We bought our house from out of town, and even after the purchase she was happy to assist with short term lease back arrangements and other contractual arrangements with the seller. Highly recommended
David Hall
________________________________________

Karen was outstanding! Was willing to work around my busy schedule for showings and was very timely with email/phone responses. I'm a first time home buyer and was able to answer all my questions. 5-star Realtor!
Ty Buckley
________________________________________

David and I were extremely fortunate to be introduced to Karen Abrams by a former client of hers. We were first time home-buyers and Karen was so patient with us! She took initiative and her time to explain to us precisely what each step in the process involved and made sure we understood and were in agreement. At no time were we ever pressured or led in a direction in which we did not want to go. I appreciated her high degree of professionalism and her sincere and warm presence. She also has a depth of knowledge which is outstanding, and we learned a ton along the way. We found our dream home downtown that perfectly met and exceeded our wish list. Will recommend Karen to any of our friends and family. Sincerely, Laura and David
Laura Hollinger
________________________________________

I have had the distinct pleasure of working with Karen and Deb on 3 home purchases and 2 home sales. There is so much more to the process than just buying and selling. Karen and Deb provided more knowledge than I even knew existed. They literally held my hand through every step of the process and a few meltdowns too. They were patient and accommodating to my needs and worked with me to find the perfect home. They offered amazing suggestions to speed up the sale of my homes which happened in record time due to their hard work before we listed. They went above and beyond to meet me to show me houses that fit the needs I was looking for and were honest in offering me the feedback I asked for during the process. Not only are they both a wealth of information in the sale and purchase process but they had immediate and wonderful contacts for all things I needed to do both including mortgage lenders, home inspectors and just about anything else I asked for. They were readily available and never left me out of any step of the process. Deb even met my contractors for me for estimates of work to be done in my new home because I was not available and the timing moved so quickly. Now that is above and beyond if ever I have seen it.
I hope to stay in place for a while but if not, there is no question I would use Karen and Deb again! 110%.
Donna Recupido
________________________________________
Karen and Deb were fantastic to work with. My first time buying a house and I didn't know where to start. Karen worked with me to find exactly what I was looking for seamlessly. She and Deb made the entire process extremely easy and made me feel at ease the entire time. They are as knowledgeable as they come and I don't know how you could find a better team to work with.
Jacob Terrell

________________________________________
It was a real pleasure working with Karen during a home search/buy in Mt Pleasant. Very knowledgeable, professional, and courteous.

Lincoln Eldridge
________________________________________

My husband and I worked with Karen to sell one home in downtown Charleston and buy another, and highly recommend her services. Karen is so knowledgeable about local real estate (the entire Charleston area, including downtown). And she knows so many specialized quality service providers she was able to recommend such as a structural engineer, surveyor for elevation certificates, arborist, painter, rug cleaner, etc. She saved us so much time and made the home buying and selling experience so much more manageable.

Liz Guthridge
________________________________________

Karen & Deb are absolutely wonderful to work with. Navigating the real estate market can be intimidating and anxiety-producing so you really want people you can trust by your side. Karen Abrams is absolutely that person – bringing deep expertise in the Charleston market, smart strategy & good humor on top of it. We had ups and downs in our home-buying process but it was absolutely made better with Karen by our side, listening carefully and providing wonderful guidance to protect us. Highly recommend anyone wanting a strong advocate with robust expertise.

Mary Ellen Giess
________________________________________

Deb did an outstanding job taking our input and providing candidate homes to look at. On the day we looked at the houses, everything was scheduled and organized. After we selected our home, Deb gave us an idea as to what to expect in the negotiation process. After a quick round of negotiations, we settled on a price and a closing date. She went above and beyond by prompting me when my mortgage lender was falling behind. It was truly a pleasure to deal with Deb! She's professional and very friendly.

Baldo Garcia
________________________________________
Deb Britt was amazing. With all the clients she had and as busy as she was, her responsiveness and attention to our needs made us feel like we were her ONLY client. She was absolutely perfect in every way. Such a pleasure to have her as our partner in this process.

Ron and Debbie Cabral
________________________________________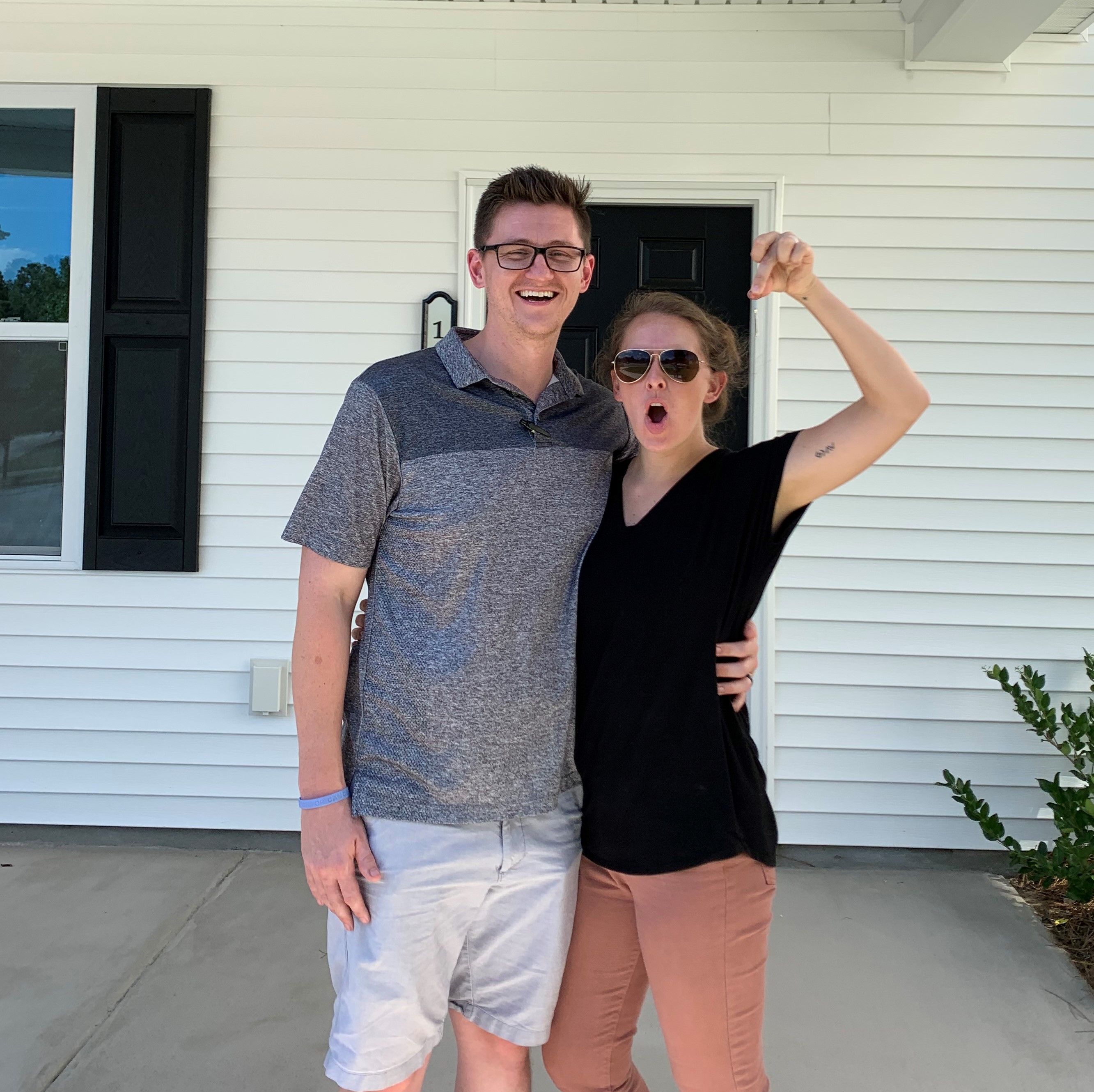 Karen was nothing but exceptional throughout the entire process. We were not in the position to buy when we first met, yet she still took an entire Saturday to show us homes. When it was time to purchase, she went above and beyond in finding us a home that matched our needs as well as being completely transparent throughout the entire process. I will recommend anyone and everyone to Karen and her team.
Ashley and Camden Linstead
________________________________________

Karen Abrams and Deb Britt were so immensely helpful with the process of buying our first home! Especially coming from out of state, their knowledge of the area and advice was invaluable. They made the entire process smooth and easy for us to understand, never hesitate to explain a contract or clause so that we could also be as informed as possible throughout our experience.
Madyson and Nick Moore
________________________________________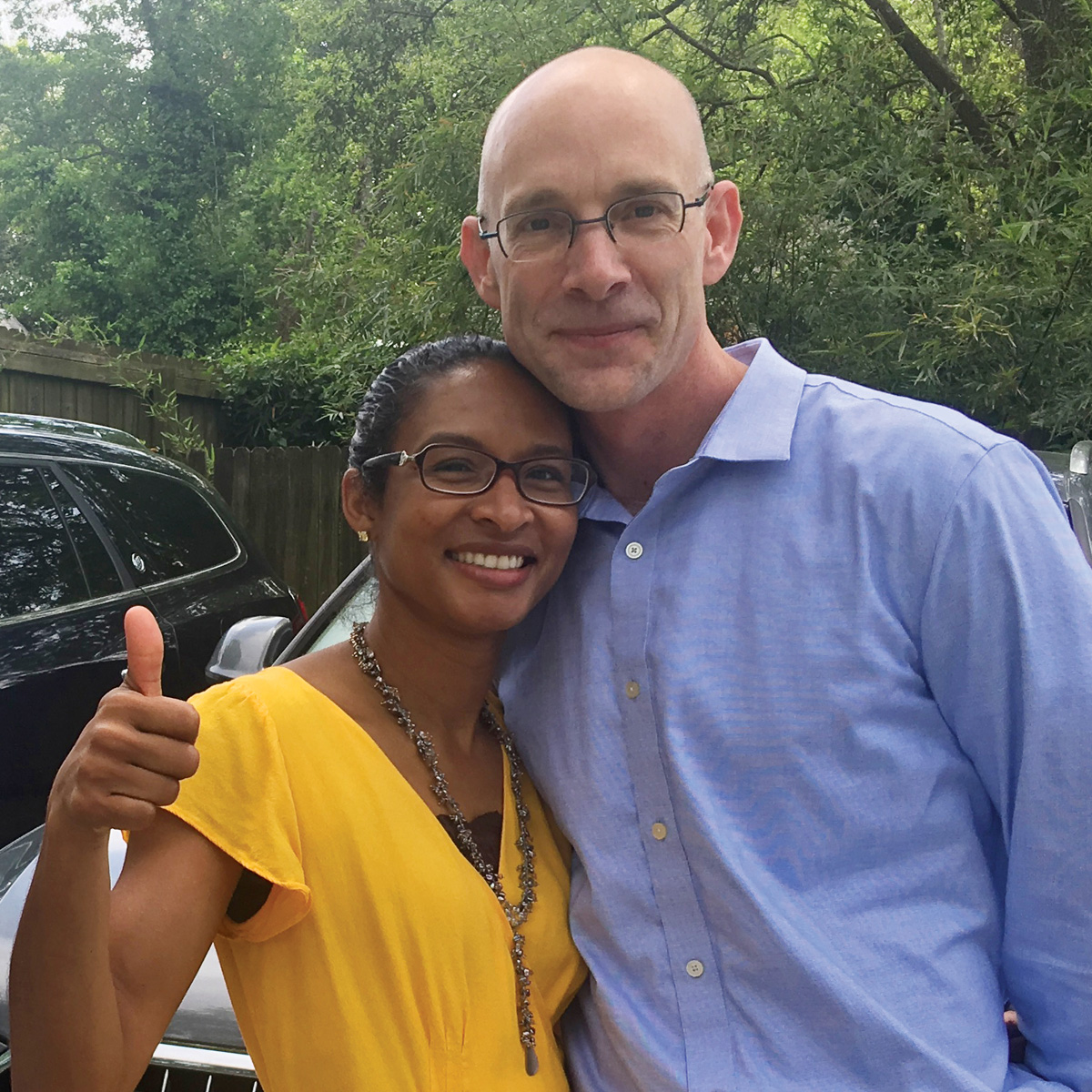 We have had the pleasure of working with Karen and her team over the past few years, first with the sale of our home, the purchase of a new one, and most recently purchase of a second home. Karen and Deb are fantastic in every way. Communication is excellent. They are honest and straightforward. Karen knows everything about this area and takes your wishes under serious consideration before recommending anything. They are not here just to make a sale, they truly want this to be a good experience and the right purchase for you and your family. Outside of work, they are just good honest people, and that can be hard to find at times. Excellent in every way.
Anita and Mark Ramsetty
________________________________________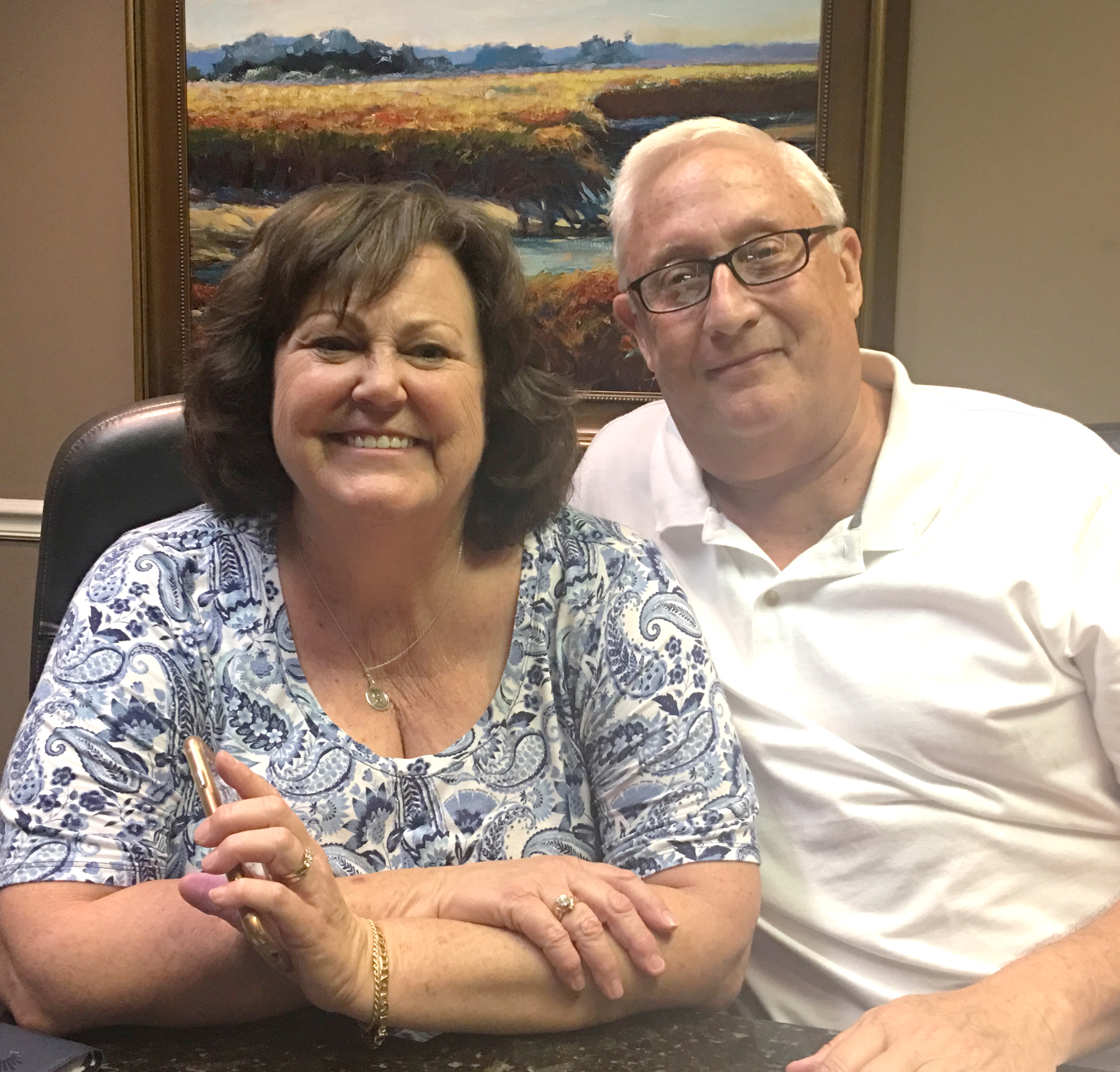 Karen helped us find exactly what we were looking for. She and her assistant, Deb, were also very helpful in getting us connected to outside services we needed for our home. Great job girls and thanks a million!!
John Weiden
________________________________________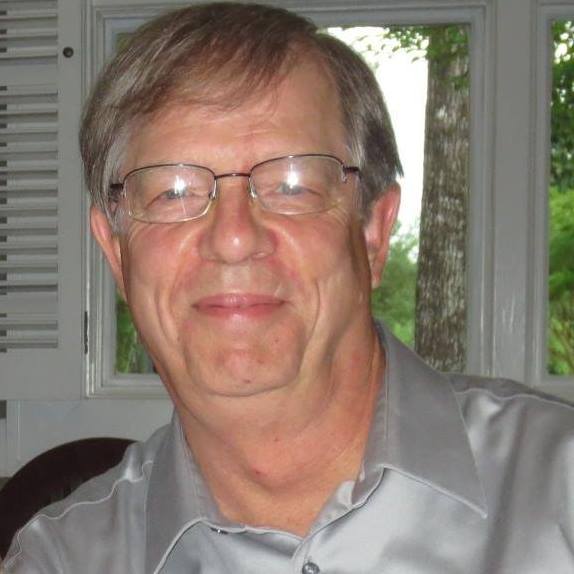 Karen Abrams and her trusty sidekick, Deb Britt, are superstars at selling houses in Charleston. We were selling the parent's house, 28 years old and need lots of work even before putting it on the market. Karen has a complete list of dependable companies that can do plumbing, all types of house repair, electricity, roofing, and even cleaning. Karen understands the Charleston market, and will help you every step of the way to get the house ready to sell. Karen makes sure that all documents needed are ready to go before closing. I was military for 30 years, bought/sold 11 houses – I know a good realtor when I see one. She is honest, a great communicator, hard worker – a true professional. If your house can get sold, Karen can make it happen!
Richard Hayes
________________________________________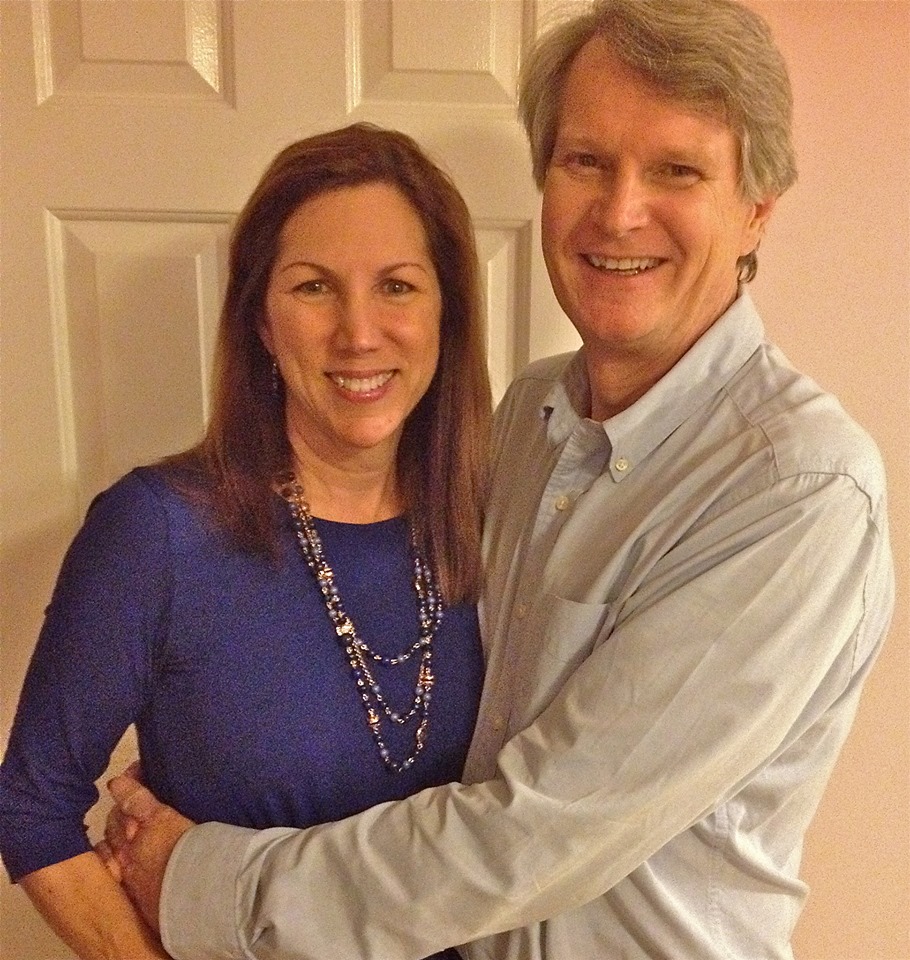 Karen and her team are truly extraordinary women! They worked very hard, very efficiently, and most professionaly to make our house sale a reality! They exceeded our expectations in every way and we will be forever grateful! I would not hesitate to recommend them to anyone considering real estate services in Charleston! Absolutely the best!
Sharon Bond
________________________________________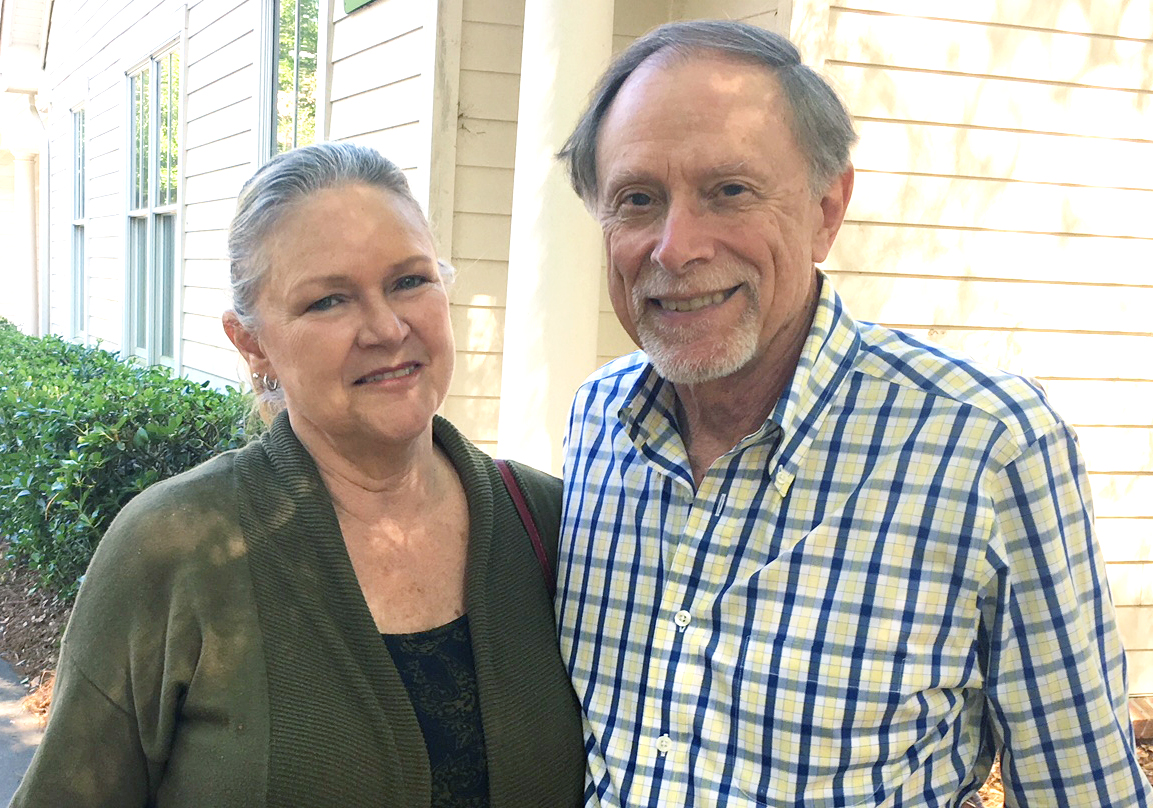 Karen put us through hell decluttering and redecorating/staging, but it was worth it because the results were marvelous. I can't say enough about how hard Karen worked for us and worked the other agent and both buys and us to find a deal we could all live with. In the end, we sold for more than I thought we would. She said we would sell by the end of April, and we closed on April 30. Could not have asked for more!
Judy Manning
________________________________________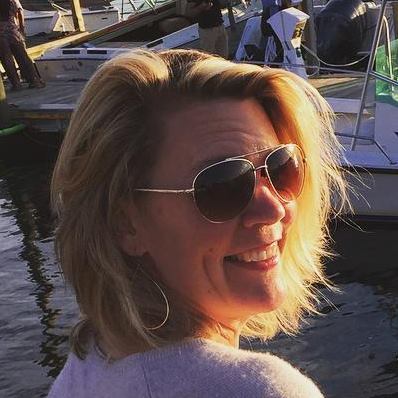 Karen was a dream to work with and I would recommend her to anyone purchasing a home in Charleston. Her wealth of knowledge is extensive, as is her roster of resources once a house is in your sights. I was new to Charleston and Karen helped educate me on what to look for in homes, what was required in regards to flood insurance and other matters specific to the area, and she worked tirelessly to help me find the perfect house. I feel lucky to have had her as I navigated the process and ultimately bought the perfect house for me.
Brittan Blasdel
________________________________________
Karen Abrams is professional, efficient and truly a good person. I have worked with her buying two homes and cannot recommend her highly enough.
Joan Bowers
________________________________________
I was such a novice to searching for and purchasing a home when we met, and I'm sure you also knew you had your work cut out for you. You took the time to explain protocol and work on budgeting and logistics with me time and again. You are much more than a Realtor! I like to think of you as my real estate MENTOR! I truly learned so much from you and I knew you really listened to my needs and wants and led me to my perfect little house.

I truly can't thank you enough for graciously working with my personality and inexperience. I am overwhelmingly proud to be a homeowner and I could not have done it without you!

Katie Roy
________________________________________

We were interested in purchasing a home in Charleston. We discovered an opportunity that required us to act overnight. We contacted Karen Abrams and within 24 hours had our new home under contract. She orchestrated every detail of the purchase to perfection. We found Karen Abrams to be diligent, dependable and responsible. She understands her market, is well connected in the community and has excellent follow-up. She places her clients' interests above her own. We would highly recommend her; she is an outstanding realtor.

Jim and Debbie Sineath
________________________________________

Karen Abrams is a Treasure! She is strong, articulate, knowledgeable, and always follows through in matters big or small. She is steady in any situation. Karen finds solutions to all types of challenges. Best of all- she has a great sense of humor and wonderful charm!

Babes Gergulis
________________________________________

Thank you for successfully selling our Isle of Palms home. We have never received such exemplary personal service. Your analytical skills helped us keep pace with the market, your weekly updates and insights assured us, and we were delighted by your creative marketing, patience and diplomacy. Your judgment and counsel were always on the mark and your kindness was far beyond the call of duty.

Tom and Terese Shelton
________________________________________

Karen was extremely knowledgeable about the market which was particularly helpful to us since we're from the area. We were always able to easily reach her and she was prompt with requests and answers to questions. Her experience and knowledge of the area was evident and very usedful. She was an invaluable asset from the beginning of our search and beyond closing. If we ever need a realtor in the Charleston area again, we'll choose Karen.

Barb and Dave Kurcharski
________________________________________

Our experience with Karen exceeded all expectations. In this real estate environment we expected a long arduous process and were surprised at how quickly and seemlessly everything went. Karen efffectively sold our home in a day, found us our dreamhouse and guided us through the litiny of paperwork associated with our closing without any issues. I would strongly recommend her to anyone selling or purchasing a home.

Dr. Tim Liptak
________________________________________

This is the 4th home I've bought and the third house I've sold in 30 years. For each of those homes, I dealt with professional realtors, but Karen Abrams was by far the best realtor with whom I have had the pleasure of working. She does an excellent job of combining the human side of the business – understanding the emotional aspects of buying or selling a home and supporting her clients appropriately – with the business savvy needed to make and close the deal. I referred my son and his wife to her, as well as one of my friends, when they all were ready to buy their first homes. They all thought she was terrific, too!

Cindy Renkas
________________________________________

Karen Abrams knows her stuff! She helped my husband and me find a home in Charleston, SC after moving from another city. Karen helped us narrow our search initially in conversations as we worked to figure out locations, features, price and other particulars important before you begin looking.

Karen was always available to discuss and met our schedule for visits, even at the last minute when it meant changing her plans. She was helpful and honest in price negotiations and doing all the maneuvering through the inspections and all parts of the sale. We were not in SC during this whole process so had to depend on Karen for the meetings at the house and spending countless hours during the inspections. After closing, Karen helped with all sorts of other parts of our move from helping us find an architect, contractor and house-related pieces to finding a pediatrician and kennel for our dogs. Karen truly believes all that is part of helping you move to this beautiful city. Can't say enough about how great Karen is. You would be lucky to have her help you find your next home!

Susan Taylor
________________________________________

Karen Abrams is the very best realtor we have ever worked with. This is quite a compliment because we have moved 9 times and owned 11 houses!! She is very knowledgeable, professional and honest. You will never waste time looking at homes you would never buy. She is direct and always available. She listens to you and really comes prepared. She knows the greater Charleston area and school districts.

Lynn Russell
________________________________________

Karen did an amazing job of helping us navigate the purchase of our home. As first-time buyers, we had lots and lots of questions. Karen was fabulous in providing detailed answers quickly and efficiently. From our first communication, it was very clear that Karen's goal was to find the best house for us and to make sure that we were completely happy with our results. Her assistance and expertise made the process go smoothly and I highly recommend her as an outstanding realtor.

Meghan James
________________________________________

I have been delighted with Karen's complete real estate package. Having used her services on the buying and selling side, I have found her attention to detail relentless. I consider her to be one of the top professionals in a field of very complicated and personal transactions, I highly recommend her.

Glen Hoy
________________________________________

Where to begin?? Thank you so much for helping us to find and settle into our new home. Thank you for coming over on move-in day and for showering us with cookies and chocolate (the best unpacking fuel). And thank you for your recent visit and – yet another gift! – the marvelous cookbook. Lucky us, we sought a realtor and found a friend. We are grateful to have you in our lives and look forward to seeing you soon.

Lauren and Bill
________________________________________

It's not often you find the special person who fully commits to a task while making you feel very welcome in the community. From the day we met, Karen worked relentlessly to find that "special" house for us. She always found more choices and always with a smile and a positive attitude. We changed gears after several months and decided to build. Karen's experience found the right location and a builder who walked us through the entire daunting process. We could not be more happy with our new home. We consider Karen a friend, not just out realtor. She has our highest recommendation.

Bill and Re Goad
________________________________________

Karen worked her heart out for us (2500 miles away) to negotiate, manage and close a small but very problematic condo sale (we switched lenders after the first one was untruthful and failed to perform). We can't recommend Karen highly enough. She stuck with us all the way when others probably would have quit.

Bruce and Paulette Smith
________________________________________

We LOVED working with Karen. She was delightful to spend time with, was genuine, honest, and generous with her time. She was always willing to help, patient, and extremely knowledegeable. She also did a great job connecting us with experienced painters, inspectors, etc.

The Andersons
________________________________________

Karen knows the market and has a feel for your needs. You can have complete confidence in her recommendations. We would recommend her to anyone.

Bill and Joyce Heck
________________________________________

Karen is an excellent real estate agent. She is Very knowledgeable about the market, but it is the time that she take to get to know us personally that really makes the difference.

The Comptons
________________________________________

Karen Abrams exceeded my expectations for an agent – seller experience! Her knowledge of the market, ability to negotiate, and dogged determination resulted in the successful sale of our languishing property in a slow market. I'd recommend her to anyone who wants to get the most from their real estate transaction.

Chris Volf
________________________________________

Karen was a joy to work with. She looked out for my interests in every way. I would not have thought to have a professional building inspector examine the property before finalizing the transaction–she did–even though the on-site building superintendent pooh-poohed the idea. Thanks Karen.

Jo O'Briant
________________________________________

After two negative, disappointing experiences attempting to sell our house with two other agents & our home being on the market for 9 months, we were disillusioned with real estate agents in the Charleston area. However, since we had already moved out of the area for work (700 miles away), we felt we had no choice but to hire a third real estate agent to sell our home. Thankfully, we stumbled onto Karen's website while looking for our third agent. From our first contact with Karen through the closing (& even afterwards), Karen was a dream to work with and consistently exceeded our expectations. She returned all phone calls and emails promptly and always followed through on everything she said she would do. Karen always went the extra mile in everything she did from taking the time to take top-quality listing photos to following through with the buyers even after the sale closed to make sure a few outstanding items to be fixed by the home's original builder were completed! This in combination with Karen's endless enthusiasm and constant dedication to making sure she was doing everything she could to sell our home really made all the difference! After 9 months on the market with other agents, Karen sold our home in 2.5 months and we closed within 4 months! Several issues came up during the process of selling our home that seemed overwhelming to us (particularly while living outside the area), but Karen always knew the right professional in the community to contact to get the problem addressed quickly and professionally. Karen is a true real estate professional and restored our confidence in real estate agents! We only wish we would have found her a year earlier!

Kevin & Ashley Martin
________________________________________

Karen Abrams is the consummate professional. I have purchased two houses (only two of my life) utilizing Karen's great amount of support and knowledge. Several things are evident when you work alongside Karen…

1. She knows the real estate market throughout the Charleston area (I would expect she knows much about the real estate market across the state of South Carolina and potentially beyond!!!).

2. She understands the process and has answers at all turning points throughout the search, the offer, and the closing stages of real estate purchasing. This knowledge is immeasurable when it comes to feeling confident in your decision and excited about the process (which, as many people know and say, can be daunting!).

3. She has the support of a strong group of people who can help ease the burden of finishing the purchase and the aftermath of it all. My second purchase needed some work done and Karen had a contact for a window to be fixed (great guy!), someone who refinished floors (again, a real good human being who was honest and up front), and a fabulous carpet cleaner.

With all the stresses of finding a home, obtaining financing, and finalizing the deal it was awesome that Karen Abrams was there is such a supportive, caring, and professional role. I would recommend Karen without hesitation (and, in fact, have pointed several colleagues from work in her direction!)

Bruce Fleming
________________________________________

Karen is an outstanding Realtor who worked tirelessly for us in the purchase of our home. We looked at several properties on different occasions with Karen and she was always prepared and punctual. The home that we purchased was out of state and Karen was able to keep us informed on the market via email as well as providing listing information. Karen has an extensive knowledge of Charleston as well as the surrounding area. I would highly recommend Karen and would use her again should I personally have another real estate transaction.

Ray Peterson
________________________________________

Karen helped me buy my house. I was new to Charleston, and Karen introduced me to several neighborhoods, showed me homes that met my requirements and negotiated a great price. She was present at my closing and guided me every step of the way.

Karen listened to my requirements for a new home, showed me properties that met my criteria, negotiated a fair price and sat with me at the closing. Karen is a superior realtor. She is intelligent, caring, patient and a great negotiator.

Patricia Russell
________________________________________

Karen was wonderful and we are very happy in our new house. She was knowledgeable regarding local contractors and others who could assist. She held our hand every step of the way and made a big move seem manageable.

Janet Watts
________________________________________

Karen was great. She was very professional and responded timely to all of our questions with sufficient information to allow us to make informed decisions. We would use her again.

David Cobb
________________________________________

She was incredibly professional, efficient, helpful. She fought for me, and even shopped for furnishings with me afterwards. I could not have asked for better service and assistance with the labyrinth that is buying a home. She listened to what I wanted, rapidly constructed a list of possibilities, arranged for visits, handled all of the details. I could not have been happier, and would use her again in a minute without hesitation.

William Michael Southgate
________________________________________

My husband and I started our house search with Karen in 2011 and due to some person things we had to put it on hold for a few months. She was very understanding and told us to contact her when we were ready again. So, of course, when we were ready we went right to Karen. We were not too sure of what area of Charleston we wanted to live. Karen took several days and nights to take us all over the Charleston Area to show us different houses and areas. We ended up deciding to build a house and Karen was right by our side through the whole thing. From contacting the builder and making sure we were asking the right questions. It was great to have such and experienced Realtor going through every step with us. I would feel very confident in recommending Karen to family and friends.

Kymberlee Baker
________________________________________

I've worked with Karen Abrams both as a buyer and seller and she exceeded my expectations in both cases. She's intelligent, hardworking, reliable, and a pleasure to work with. Karen puts her experience to great use and is able to solve all sorts of challenges. She gives great advice and she is also a great listener. Karen was there for me weeks after the closing date on my home following up on a refund that I had coming on my home warranty. With something as important as the sale of a house, it's comforting to know that Karen Abrams is working for you because she's really the best.

Adam Yule
________________________________________

We just bought a house on James Island using Karen to represent us. We were first time home buyers, so we had lots of questions. Karen guided us through the whole experience. She was very patient–spent many Saturdays guiding us around and didn't pressure us to decide even when there were several houses that met the criteria we had given her at the beginning. She was also great during the actual purchase. She gave us tips that helped us in a multiple offer situation (without breaking our budget) and even helped coordinate the re-inspection when we had to be out of town. We are very happy with our new house, and plan to live in it for a long time, but if we ever need a realtor, I would talk to Karen again.

Tim and Lisa Barker
________________________________________

I recommend Karen as a real estate agent because I (and numerous friends and acquaintances) have benefitted from her experience, knowledge and record of success. She has been a valued friend for years and brings the qualities I value in friendship, like integrity and compassion, to her business interactions as well.

Karen met with me often to assess the situation (condition of home, rental situation, market dynamics, etc.), advised me on projects to be done, recommended providers to consider, helped me monitor/revise the extent and quality of the work being done. She was able to answer all of my questions regarding transaction options and help me make choices based on all the information we had. My husband and I were more than satisfied with the deal that went through; we were delighted!

Betsy Grund
________________________________________

Karen is phenomenal. We wouldn't trust my next home selling or buying experience to anyone else. This was our first home buying experience, and we had heard nightmare stories from friends who had bought homes previously, so we were wary. From our initial meeting, we felt like she had our best interest at heart — she never pressured us into signing with her, and gave us plenty of space and time to consider our options. She then patiently emailed us hundreds of listings, comprised solely of homes with our specifications (we were very picky about location, yard size, home size, etc.). She drove us to all of the homes and waited – again, patiently – as we wandered through the yards first and then the homes themselves. She gave us perfect advice when a home was way above market, or when we stumbled upon a good buy, or which homes we'd probably need to fix up a little bit. Her experience in the market was obvious. When we finally found "the one," she held our hands through the whole process, answering phone calls every day of the week. She recommended everyone we wound up using in the process — insurance salesman, home inspector (who was absolutely amazing as well), lawyer, and lender (we could write volumes about Lucey Mortgage Co.). Every person or company she recommended was outstanding. None of our friends' stories came true for us; we had the best guide through the whole process. We can't recommend Karen enough. She is trustworthy, straightforward, and honest. She always has time to talk and never leaves you hanging. She was extremely responsive with emails and phone calls, even giving us her cell number so we could text her anytime. We consider her a friend, and will be calling on her again when the time comes to move on to a new home.

Julie Renkas
________________________________________

Karen is very knowledgeable, professional, and courteous. She has a great deal of experience and genuinely enjoys helping people find a home that works well for their needs. We enjoyed working with her and would do so again.

Mary Trent
________________________________________

Mrs. Abrams clearly displays her knowledge of the Charleston area in every listing she sent and showed to us. Truthfully, we were incredibly difficult clients! We were expecting to find the perfect house on a huge lot, that needed no improvements, in the ideal neighborhood and all for a price that you could buy a townhouse. Karen never lost patience with us and continued to show us house after house, often times being our marriage counselor, until we found the perfect house! She continued to show us listings until we finally realized we needed to let go of one of our requests and as soon as we did, she found us the perfect house that day. Every day I'm thankful for her knowledge and patience with new home buyers. She made what could have been a very stressful experience, something that flowed with ease and even fun.

Krystle Isaacs
________________________________________

Karen Abrams is a personal friend from the Unitarian Church. We knew that she had many members of our church find just the right housing, based on their needs and preferences. She has a very pleasing personality and is very easy with which to work. Plus, she has a great sense of humor. We felt that we were in very competent hands and could relax and trust her recommendations. Karen showed us condos in a wide variety of locations, listening to our ideas and preferences, even when they kept changing! One of her recommendations was just perfect for us: a lovely condo on Elliott's Cut. The view is fantastic; we never tire of watching the boats sail or motor by our condo. The marsh across the intracoastal waterway is lovely in all seasons. Our experience was very enjoyable. We have fond memories of our search with Karen. We highly recommend her!

Donna Reyburn and Mike Griffith
________________________________________

Sold our townhouse in Mt. Pleasant for us in just five days. Her ideas for staging and marketing the house were excellent. She was able to smooth out any little problems involving the sale.

Trudy Muegel
________________________________________

Excellent service, we'd call her again and recommend her to a friend. Karen keeps very up to date changes to rules & regulations, and has excellent contacts in the community for the entire process.

Courtney Murren
________________________________________

Karen was the perfect agent to negotiate our home purchase. She knew us well and knew the intricacies of living in Charleston, having lived there for many years. We were somewhat ambivalent about what we wanted and she patiently showed us house after house. Once we settled on a place, the whole process was smooth, down to closing. Karen is a great friend who also found us our dream house! Many thanks!

Aaron Lesher
________________________________________

Karen is very professional and personable. She has done a great job at making me feel really comfortable with this never ending, and crazy process to sell my house for me.

Sylvia Holmes

________________________________________

Karen did a great job. She is very knowledgeable and totally trustworthy. Highly recommended for anything in the Charleston,SC area.

Henry Russell
________________________________________

Karen Abrams did a great job of spending several days showing us the various neighborhoods around Charleston and a variety of houses in our price range. She was friendly and totally professional. We left with a clear idea of what we could expect to find when we are ready to move early next year.

Bill Marshall
________________________________________

Karen Abrams is the most complete package of professional competence in the Charleston Real Estate market I have worked with in my 30 years of buying and selling activity. She is a great communicator and is totally reliable. I would never consider using anyone else to handle my real estate affairs.

Dr. Richard Shainwald, Professor
________________________________________

We found Karen Abrams to be a wonderful professional who balances her desire to sell a property with her excellent service to both the seller and the buyer. She researches each property thoroughly so that her excellent knowledge is joined with her interest in the individual tastes of each of her clients.

In addition, Karen's sense of humor and her wonderful temperament make the sometimes tiring and confusing task of buying, actually enjoyable!

Sam and Laura Hines
________________________________________

Karen Abrams worked tirelessly helping me get my home ready for sale, setting the right price, and following through until it was sold. She kept me informed every step of the way and even watered my lawn when I was out of town. What a professional and what a joy to work with! If you are looking for a real estate professional, look no further and hire her today.

Maxwell Shaw
________________________________________

Karen's hard work and attention to detail were superior. Not only did I have a great realtor, I gained a friend.

Kent McCanless